Laxmi Grow Soil Conditioner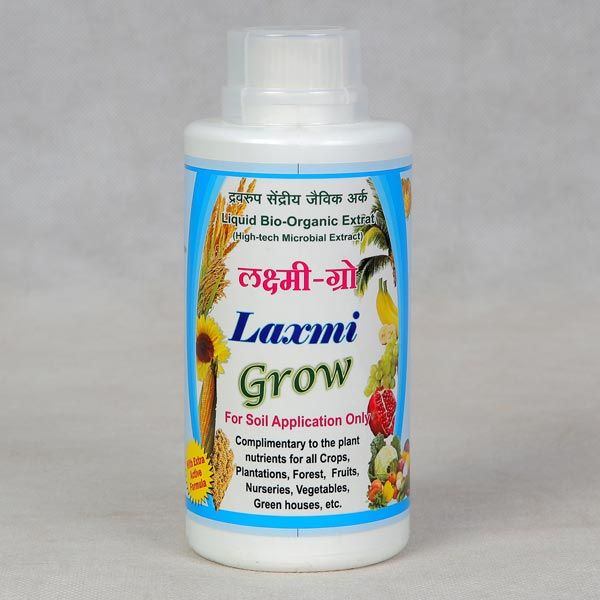 Business Type
Manufacturer, Exporter, Supplier, Retailer
Type
Soil Conditioner
Application
Agricultural
State
Liquid
Click to view more
Our company has shown its market presentence as the prominent Manufacturer and Supplier of Soil Conditioner in Maharashtra. The offered Laxmi Grow Soil Conditioner is a high tech bio organic microbes and plant extract Soil Conditioner. Our Laxmi Grow Soil Conditioner is a concentrated extract of microbes and medicinal plants.  The offered   Laxmi Grow Soil Conditioner prevents bacterial and fungal attack. 

Advantages  :
Increases germination of seeds and helps early and profuse rooting of seeds
Prevents some bacterial & fugal attacks through soil media
Increases exchange capacity to provide macro and trace elements effectively
Activates the process of natural nutrients cycle by activation of production of auxins, vitamins and harmonies in the soil
Improves the soil-plant ecosystem and encourages healthy and vigorous plant growth.
Recommended Doses :
Mix 500 ml Laxmi Grow Soil Conditioner in 100 litres of water
Drenching for one acre (0.4 hectare) in vegetative growth (seeding to before flowering stage)
Same does when flowering starts
Read More...
Looking for "
Laxmi Grow Soil Conditioner

" ?