Laxmi Sonera Organic Plant Growth Booster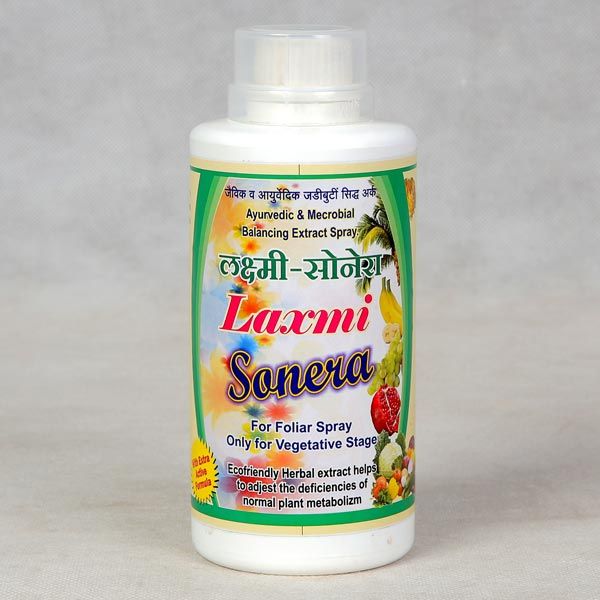 Business Type
Manufacturer, Exporter, Supplier, Retailer
Feature
Eco-Friendly
Packaging
1 Liters and 5 Liters.
Application
Plant Growth
Click to view more
Organic Plant Growth Booster helps in optimum growth of plants without using any chemicals. Our company has shown its market presence among the best Manufacturers and Suppliers of Organic Plant Growth Booster in Maharshtra. We offer Laxmi Sonera Organic Plant Growth Booster, which is a unique microbiological activator that boosts the bio-chemical activity in plants. Our Laxmi Sonera Organic Plant Growth Booster is produced from time tested herbs, nutrients, vitamins, fats, carbohydrates, minerals, organic acids, micro-nutrients, etc.

 Advantages :
Supply of natural minerals in balanced from
Increases photosynthesis
Improves resistivity to fight natural calamities
Improves taste, color, size and shine of fruits flower and leaves respectively
Improves and increases yield substantially

Recommended doses :
Mix 100 ml herbs in 100 litres of water and spray in vegetative stage (Before flowering). (Prepare the solution in given ratio for crops & trees)
Do not spray when flowering stage starts.
Read More...
Looking for "
Laxmi Sonera Organic Plant Growth Booster

" ?